Via Scoop.it – Virtual Options: Social Media for Business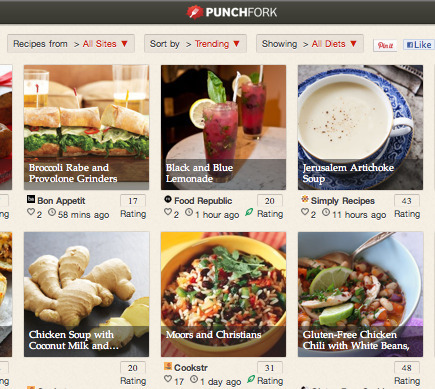 Robin Good: Punchfork is recipes' lovers paradise. Not only you can find the best and most interesting recipes being discussed / shared / talked about now from a shortlist of cool recipe sites, but you can also pick and "love" the ones you like and save them in your collection.
Search, find and sort recipes according to the type of diet, popularity, freshness and more.
Free to use.    Try it out now: 
http://punchfork.com/ 
Via punchfork.com